ζ (Zeta) Potential Measurement
Online Inquiry
BOC Sciences provides you with the most accurate and reliable liposome zeta potential analysis service to understand of the physicochemical properties of liposome products.
What Is ζ (Zeta) Potential?
ζ (Zeta) potential has become a standard characterization technique for evaluating the surface of liposome particles, which can help further reveal the characteristics of liposomes.
Zeta potential is the difference between the potential on the shear surface of the particle and the potential of the solution. Zeta potential is commonly used to estimate the surface charge of liposome particles, i.e. cationic, anionic or neutral characteristics.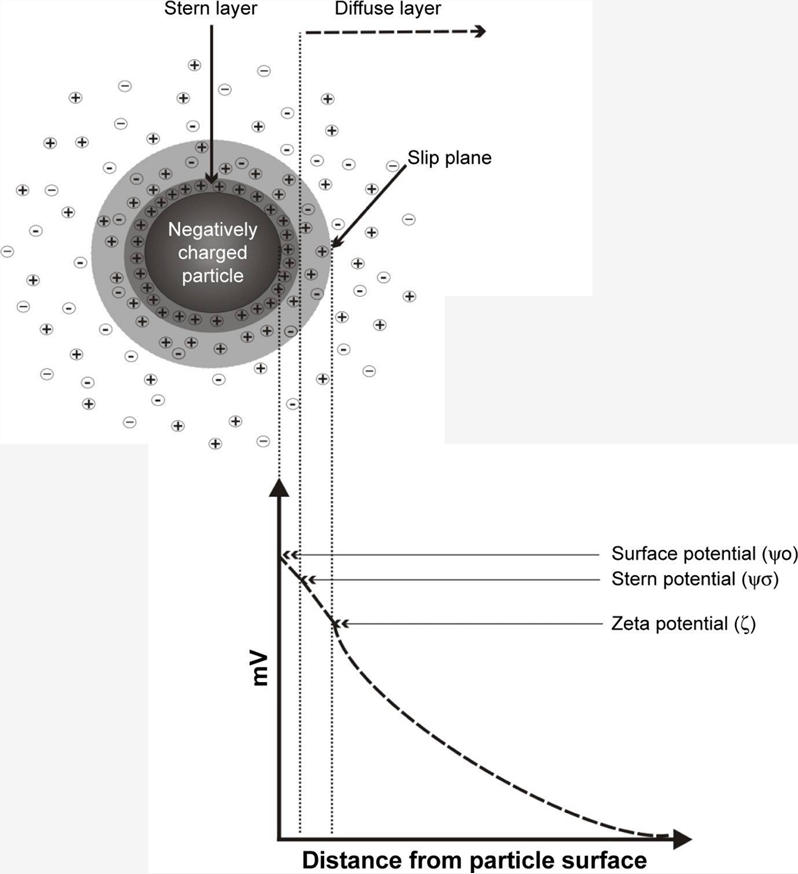 Figure 1: An illustration of the electrical double layer at the surface (Eloísa Berbel Manaia. 2017).
When need ζ (Zeta) analysis?
Stability of new liposomes
Drug packaging
Polymer surface modification
Ion adsorption
Various drug applications, etc.
Influencing Factors
The adsorption of ions on the surface of liposomes causes the zeta potential value and even its sign to change.
In the case of the hydrolysis reaction, its ionic products (such as fatty acids) will accumulate on the surface of the liposome and affect its surface potential.
Enzymes adsorbed on liposomes may also affect their zeta potential.
What We provide?
With our advanced liposome research equipment and successful experiences, we can provide comprehensive Zeta potential measurement service to meet your projects' needs.
How We Do?
We use a laser Doppler velocimeter to measure Zeta potential. During the test, a voltage is applied between a pair of electrodes across the battery containing the particle dispersion. The charged particles are attracted to the oppositely charged electrode, and the velocity is measured and expressed as the electrophoretic mobility in-unit electric field strength.
Why Choose Us?
Zero biased Zeta potential distribution results
Unique measurement technology and innovative experimental design
Repeatability
Pre-designed and verifiable experiment protocols
Competitive price
BOC Sciences provides liposome research services, including extensive formulation development, liposome product characterization, and liposome encapsulation. If you have any questions or requests, please don't hesitate to contact us.
Reference
Eloísa Berbel Manaia. et al. Physicochemical characterization of drug nanocarriers. Int J Nanomedicine. 2017; 12: 4991–5011.