Online Inquiry
Or by Phone:
The lyophilization of liposome formulation could ensure the long-term stability of liposomes and provide a solid dosage form for administration. BOC Sciences could address the complexity of the lyophilization process to overcome the instability issue.

How we do?
Temperature and freezing rates have critical influence on the liposome structure preserving. We will design the lyophilization cycle to stabilize bilayer structures.
Stabilization by Excipients
Protectants included in aqueous phase of liposomal dispersions could stabilize biological syetem during lyophilization. We will select appropriate lyoprotectant to achieve a matrix that could inhibit the conformational changes after frez-drying.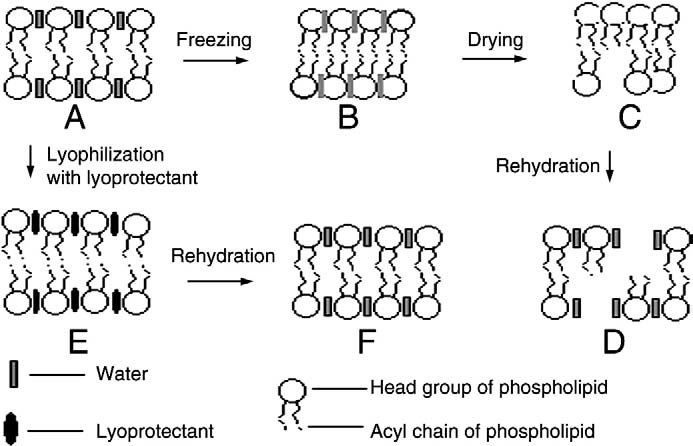 Figure 1. Mechanism of bilayer conformation during lyophilization and rehydration, with and without lyoprotectant (Chen, C. 2010)
The application of Quality by Design (QbD) paradigm could be applied to obtain a well-design lyophilization process. We will investigate a control strategy to improve the quality of final products.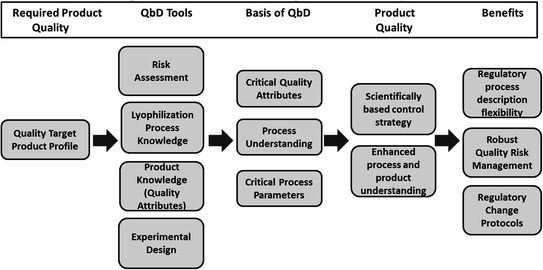 Figure 2. The principle of QbD in pharmaceutical formulation (Roehl, H. 2018)
Limitations of the lyophilized liposomes
The residual water, batch consistency, mechanical properties, morphology after reconstitution of freeze-dried structure will be evaluated.
References
Franzé, Silvia, et al. "Lyophilization of liposomal formulations: still necessary, still challenging." Pharmaceutics 10.3 (2018): 139.
Chen, Chengjun, et al. "An overview of liposome lyophilization and its future potential." Journal of controlled release 142.3 (2010): 299-311.
Roehl, Holger, Philippe Lam, and Dominique Ditter. "Fogging." Challenges in Protein Product Development. Springer, Cham, 2018. 305-309.
※ Only for research. Not suitable for any diagnostic or therapeutic use.