Liposome Encapsulation
Online Inquiry
Liposome encapsulation is an important step for the preparation of liposome drugs. The cargo is usually loaded during this step, strongly influencing the packaging load. BOC Sciences liposome platform provides you with the best liposome encapsulation services. We can select specific phospholipids and techniques to prepare liposomes based on the cargo or the release conditions.
The best choice of liposome preparation/cargo encapsulation technology depends on the physicochemical properties of the material to be encapsulated, the size and polydispersity of the vesicles required, the bilayer properties required, and the scale of the simplified process. Current technologies for liposome preparation/cargo encapsulation can be divided into three broad categories:
Mechanical dispersion
Solvent dispersion
Detergent
There are four main steps to these techniques:
Dry lipids from organic solvents
Disperse lipids in aqueous media
Resize liposomes
Purify/clean liposome suspensions
This last step is critical for most applications and accurately determining the liposome quality and packaging loads.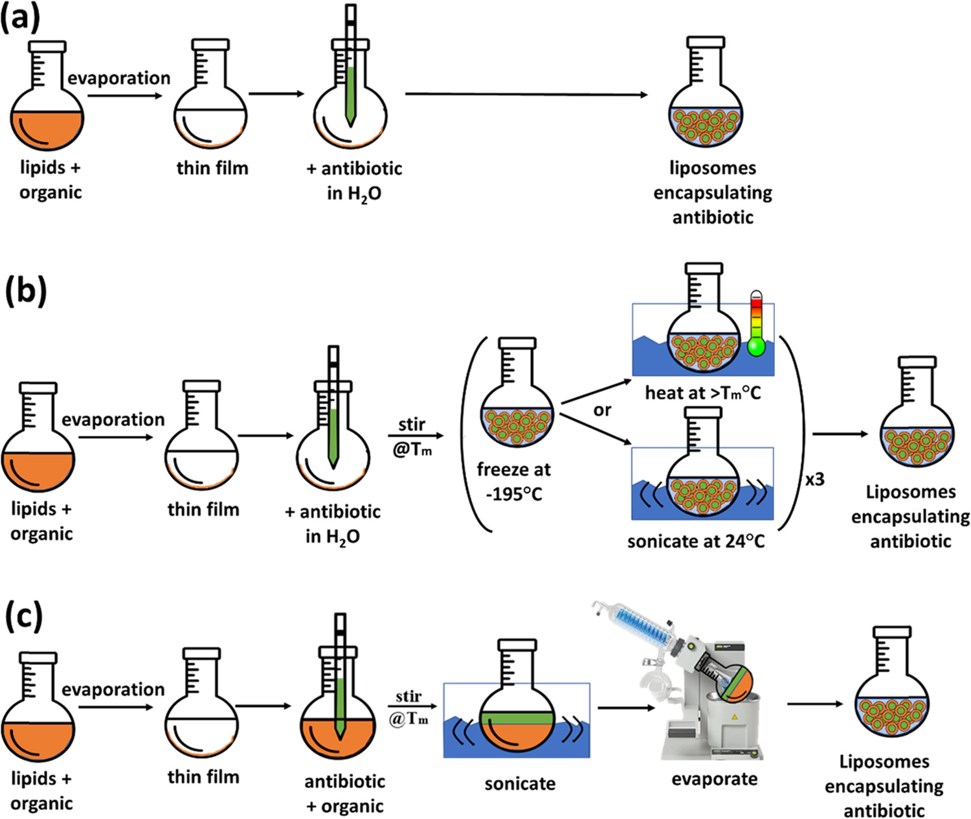 Figure 1: Overview of liposome preparation techniques (Azucena Gonzalez Gomez. 2019).
What Do We Do?
Liposomes are used to efficiently transport cargo molecules into cells in vitro and in vivo.
Liposomes are capable of efficiently delivering cargo molecules (DNA, RNA, and proteins) into cells in vitro and in vivo. This technology is very useful for the intracellular delivery of nucleic acid molecules/proteins.

Liposomes are important for improving drug delivery systems. According to your different drug molecules, we use different liposomes to ensure the best encapsulation outcome.

For some molecules with very weak auto-immunogenicity, it is often difficult to harvest high specificity for the target antigen. Liposomes are considered new adjuvants or vaccine implantation carriers due to their excellent antigen-stimulating activity.
BOC Sciences liposome technology is designed to optimize the size of each liposome to ensure the correct release of the active ingredients into cells in the body.
Our Advantages
Good repeatability
Accuracy
Verifiability
Shorter turnaround time
Competitive prices
BOC Sciences provides liposome research services, including extensive formulation development, liposome product characterization, and liposome encapsulation. We provide the highest quality services for scientific research in the pharmaceutical and biotechnology industries and academic institutions at the lowest prices. If you have any questions or requirements, don't hesitate to contact us.
Reference
Azucena Gonzalez Gomez. et al. Liposomal Nanovesicles for Efficient Encapsulation of Staphylococcal Antibiotics. ACS Omega. 2019; 4(6):10866-10876.