Liposome Drug Product Specifications Measurement
Online Inquiry
BOC Sciences liposome research and manufacturing team can help you develop the right formulation for liposomes or lipid nanoparticles. Experienced in liposome formulation development and having the most advanced equipment, our professional team can provide comprehensive testing of liposome drug specifications to promote your drug development.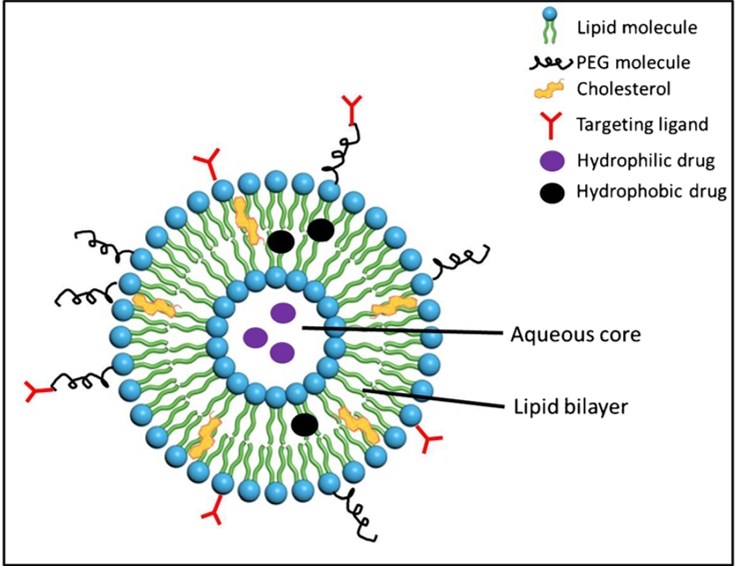 We monitor a range of parameters to achieve regulatory oversight of liposome drug product specifications, including analysis of all components of a drug product such as lipids, free drugs, encapsulated drugs, and processed impurities.
What We Provide?
Physical and chemical parameters (such as particle size, particle size distribution, zeta potential, and physical stability) identified as critical quality attributes (CQAs)
Liposome contained and free drug substance
Total drug substance content
Degradation products related to lipids (such as hemolyzed lipids) or drug substances
Lipid content (proves consistency with expected formulation)
Residual solvents (if any) used in the production of liposome products
In vitro release of drugs from liposome drug products
Microscope examinations (uniformity, crystals, centrifugation)
Liposome structure visualization (NS-TEM, Cryo-TEM, FF-TEM)
Thermal behavior of liposomal stability (DSC)
Characterization of Osmolality, Viscosity and Surface morphology
Why Choose Us?
Free design
Experienced expert
Advanced analysis equipment
Professional technical support
Great customer service
Final report
Competitive price
Contact us for a free consultation to design and customize an analytical method for your liposome products.
Reference
Kapoor, M., Lee, S. L., & Tyner, K. M. Liposomal Drug Product Development and Quality: Current US Experience and Perspective. The AAPS Journal. 2017; 19(3):632–641.