Liposomal Encapsulation Services: DNA
Online Inquiry
Conventional DNA delivery routes have limitations, including low efficiency and low targeting, so there is a need to develop highly efficient, stable and highly targeted carriers. Liposomes are bilayer membrane structures composed of phospholipid molecules, which can deliver encapsulated DNA into cells through membrane fusion or endocytosis. The process of DNA encapsulation by liposomes involves the interaction between positively charged lipids and negatively charged DNA, forming a charged complex structure. As a liposome development service provider with many years of experience, BOC Sciences promises to provide the best service to every client through rational design and comprehensive evaluation in the development of any kind of liposome formulation.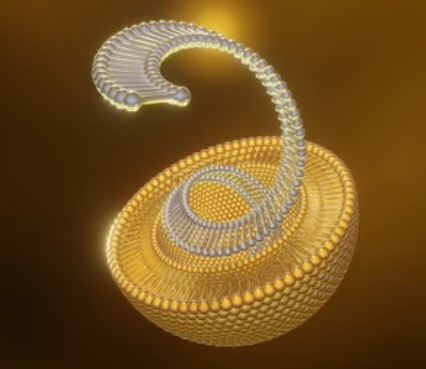 Advantages of Liposome Encapsulated DNA
Efficient - Liposomes have a lipid bilayer structure that protects the DNA molecule from degradation and enzyme attack, thus improving the stability of DNA.
Regulatability - Liposomes can be optimized by regulating the ratio of lipids to DNA, the composition of lipids, encapsulation technology and other factors, thus obtaining high-quality liposome preparations.
Ease of Preparation - Liposomal encapsulation of DNA is relatively simple, cost-effective and easy to prepare at scale.
BOC Sciences' Liposome Encapsulated DNA Services
BOC Sciences can provide customized liposome-encapsulated DNA services. Liposomes encapsulating DNA are prepared by mixing an ethanol solution of lipids with an aqueous solution of DNA. After the product is customized, we can also provide you with product analysis services including liposome content, liposome zeta potential, TEM testing of the encapsulated DNA liposomes, cellular uptake efficiency, fusion potential with biological membranes, gene expression efficiency of the encapsulated DNA liposomes, and cytotoxicity of the liposomes.
Types of DNA that can be Encapsulated
Plasmid DNA
Liposome-encapsulated plasmid DNA that can be used for gene delivery, gene therapy, etc.
Oligo DNA
Liposome-encapsulated oligonucleotide DNA that can be used for gene knockout and gene editing, etc.
DNA Fluorescent Probes
Liposome-encapsulated DNA fluorescent probes for bioimaging and molecular diagnostics.
In addition to the encapsulation services mentioned above, we also provide you with customized solutions. Whether you need liposome-encapsulated DNA for gene therapy, drug delivery or research purposes, you can get the best service by contacting our technicians.
BOC Sciences provides you with services that meet market standards. We perform quality control at every step of the liposome technology development process and rigorously test the final results to ensure compliance with our stringent quality standards. By continually developing and optimizing our liposome technology, we can ensure that you receive the highest quality services.
Advantages of Liposome Encapsulated DNA Services
BOC Sciences has many years of experience in the industry with a team of highly skilled scientists who are well versed in liposome encapsulation technology.
We have a state-of-the-art facility with advanced instrumentation for liposome preparation, encapsulation efficiency analysis, and characterization of liposome-encapsulated DNA.
We maintain strict confidentiality agreements to protect your intellectual property and sensitive data.
We value our clients' time and strive to deliver results within agreed upon timelines.
We provide timely and comprehensive support to address any questions or concerns you may have.
In addition to the liposome encapsulation DNA services described above, BOC Sciences can also provide encapsulation services for other types of molecules, such as siRNA, miRNA, oligonucleotide, etc. Our technical team is constantly working on liposome development services and the types of services we offer are constantly being updated, so keep an eye on us and we will provide you with the services you need.