Conventional Liposomes
Online Inquiry
Committed to rapidly developing the liposomal drug, BOC Sciences provides customized conventional liposome formulation services, including formulation design, drug packaging services, and product characterization. Based on advanced technology platforms and strong expertise, we can customize the production of liposome with various types of drug loading for you.
What Are Conventional Liposomes?
Conventional liposomes are, the first-generation liposomes that are attractive drug delivery systems. Conventional liposomes are composed of phospholipids and cholesterol. The most common phospholipid is phosphatidylcholine obtained from soy or egg yolk.
Conventional liposomes have been used to effectively deliver antiparasitic and antimicrobial drugs to treat infections in the local mononuclear phagocytic system, or to encapsulate immunomodulators in activated macrophages in cancer models.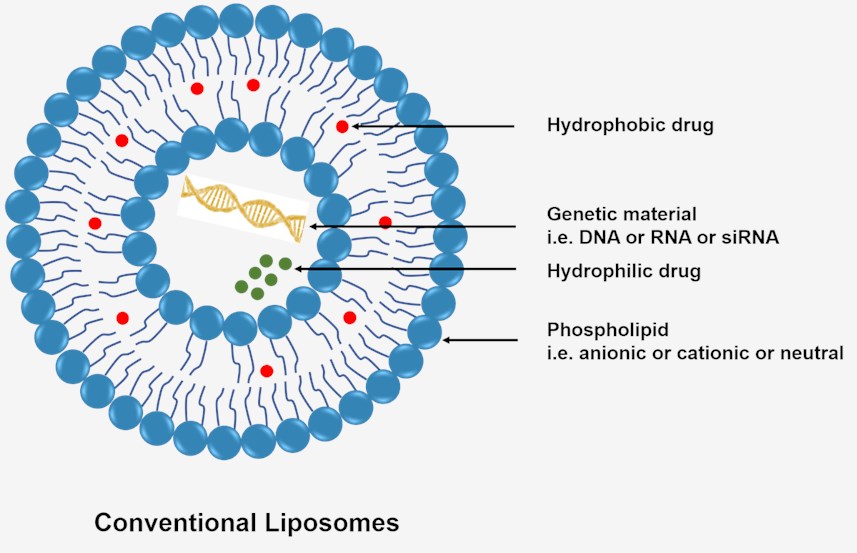 Figure 1: Schematic diagram of conventional liposome structure.
The Advantages of Conventional Liposomes
Conventional liposomes can reduce the toxicity of the compound in vivo by enhancing the delivery of the drug to diseased tissue and by altering the pharmacokinetics and biodistribution.
What We Provide?
We will design and prepare the conventional liposomes according to the encapsulated molecule. If you have specific liposome preparation requirements or existing drug candidates, we can provide liposome encapsulation services and help you prepare loaded liposomes.
Workflow of Custom Conventional Liposomes Services
Advisory - Through consultation, our professional technicians will understand your needs
Liposome design/encapsulation/purification
Analysis and characterization of liposome-drug complexes
Freeze-protectant for liposomes (lyophilization)
Product delivery, including the final report
Our Advantages
Many years of successful experience in liposome formulation products
Advanced technology platform
Optimized experimental design
Shorter turnaround time
Competitive price
Accurately reflect the specifications of liposome products
Final report (including a comprehensive detailed description of the formulation design scheme, liposome preparation, liposome product characterization, etc.)
References
Cattel L, Ceruti M, Dosio F. From conventional to stealth liposomes: a new frontier in cancer chemotherapy. Tumori. 2003; 89:237–49.
Jensen GM, Bunch T. Conventional liposome performance and evaluation: lessons from the development of Vescan. J Liposome Res. 2007; 17:121–37.